Al Shams Abayas
Corrina Abaya
(Made with 100% Authentic Nida Fabric)
Get ready to steal the show in our pretty Corrina Abaya. Adorned with tiny shimmering black stones and cascading chiffon ruffles, Corrina is that special occasion piece you will be sure to treasure. Made with lustrous silk Nida, Corrina glides softly against your skin wrapping you in pure luxury as the soft chiffon flutters with your every step. Wear Corrina with a jeweled clutch for a stylish and classy look.  
Made with luxuriously soft, Nida fabric
Delicate beading for an elegant, upscale look 
Open front abaya with hidden closures
Matching black shayla included
Model is 5'7 and is wearing a size 58
Made in Dubai
Do I need to create an account to place an order?
We do not require you to create an account to place an order. You have the option to check out as a guest without creating an account. We do require an email address and phone number for tracking purposes.
What if I notice the personal information I entered is incorrect?
If you notice your personal information, such as your address or email info is incorrect, please email us at Info@shamswear.com or call us at +1 973-317-0700 and we will work with you to make the necessary corrections. The sooner you contact us the greater the likelihood that we can resolve the mistake before your order is shipped. 
 Shipping

How long will it take to receive my order?

Orders are generally shipped within 1-2 business days after your order is placed. Dispatch times may be delayed slightly during holiday seasons. For both domestic and international shipping, your package will arrive based on the shipping option you have chosen. Domestic shipping is generally shipped via priority mail and arrives between 2 and 4 business days. Express international shipping will generally arrive between 3 and 7 business days. Please click here for detailed information on shipping and returns.

How will my clothing be packaged for shipment?

Each order is delicately and beautifully wrapped and enclosed in our Al Shams branded packaging. If we are unable to put your entire order in one package, we will ensure the remaining portion is also beautifully wrapped and protected to ensure your items are delivered in good condition when you receive them.

100% Satisfaction Guarantee

At Al Shams, we are 100% confident in the quality and craftsmanship of our garments. Our client satisfaction is of the utmost importance. As such, if for any reason you are not completely satisfied with your order, please return your unworn, unwashed merchandise to us within 14 days of delivery and we will offer you an exchange, credit or full refund. Returned items must be free from odors and perfumes and must have the original tags in place. Each order is accompanied by a form with instructions on how to return merchandise. Please note that due to hygienic reasons, Essential Hijabs, Ghashwas, Niqabs and Diamond Collection scarves are final sale.
Social Responsibility
Does Al Shams engage in ethical and socially responsible manufacturing?
Yes we do! As Muslims, we have a responsibility to uphold Al Amaanah (the trust, moral responsibility and honesty and all the duties ordained upon us). As such, our manufacturing partners are all ethically responsible businesses where garment workers are paid a fair wage and work in clean, safe and sanitary conditions. We take pride in knowing that the clothing we create and sell is free from unethical practices, including child labor, unconscionably low wages and deplorable work conditions and we will never compromise on any of these at the expense of our fellow human beings.
ABAYA SIZE CHART - STANDARD SIZES

Size

Height (ft.)

Bust

Waist

Hips

52

5'2

40"

42"

44"

54

5'3-5'4

42"

44"

46"

56

5'5-5'6

46"

48"

50"

58

5'7-5'8

48"

48"

50"

60

5'9-6'0

48"

50"

52"

62

6'1-6'2

50"

50"

52"
ABAYA SIZE CHART - PLUS SIZES

Size

Height (ft.)

Bust

Waist

Hips

52-1X

5'1-5'2

50"

52"

60"

52-2X

5'1-5'2

55"

59"

65"

52-3x

5'1-5'2

60"

65"

70"

54-1X

5'3-5'4

50"

52"

60"

54-2X

5'3-5'4

55"

59"

65"

54-3X

5'3-5'4

60"

65"

70"

56-1X

5'5-5'6

50"

52"

60"

56-2X

5'5-5'6

55"

59"

65"

56-3X

5'5-5'6

60"

65"

70"

58-1X

5'7-5'8

50"

52"

60"

58-2X

5'7-5'8

55"

59"

65"

58-3X

5'7-5'8

60"

65"

70"

60-1X

5'9-6'0

50"

52"

60"

60-2X

5'9-6'0

55"

59"

65"

60-3X

5'9-6'0

60"

65"

70"
TOPS / TUNIC SIZE CHART

Size

Bust

Waist

Hips

S

40"

42"

44"

M

42"-44"

44"

46"

L

46"/48"

48"

50"

XL

50"

52"

60"

XXL

55"

59"

65"
Customer Reviews
09/28/2021
Beda T.

United States
Corrina Abaya
The best soft elegant size 52 is perfect for me I'm 5' length is perfect.
08/19/2021
Marlin R.

United States
Corrina Abaya
As Salaamu Alaikum wa Rahamatullahi wa Barakatu. I Love this abaya! It's very beautiful and true to fit.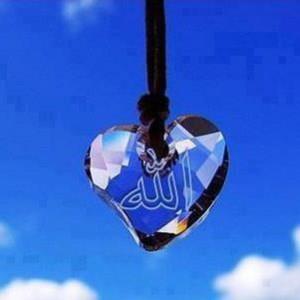 AA
07/31/2021
Aisha A.

United States
I recommend this product
Eid search was over when I saw this!
As salaamu alaikum wa rahmatullaahi wa barakaatuh. This is one of the most elegant abayahs I've ever purchased Maa shaa Allaah Allaahummah barak alaih Aameen. Very nice material and very Eiddy❤ So happy I purchased. I wear it opened (well one button) over the sleeveless dress I also got from here Walhamdullilah. If you purchase be sure to get the corresponding shayla! (I believe it's under the Diamond series?)
05/03/2021
Talal Y.

United States
I recommend this product
Nice quality
I am satisfied with the quality of the product
10/06/2020
Monalisa K.

United States
I recommend this product
Corrina Abaya
MashaAllah true elegance! Lightweight and very comfortable. I wore it open with a dress and it was a conversation piece all day mashaAllah.